Competency Management
Mapping the Journey
Implement a competency-based talent strategy in your organization by using this journey analogy to build buy-in.
---
I'll sum up the approach we encourage in one sentence: Make it about their success.
This is similar to the common WIIFM ("what is in it for me") phrase, but try to tap into a deeper and longer term motivation. It's not so much about fixing today's transactional problem - Billy in accounting keeps screwing up the report - as it is about building a foundation for tomorrow's success.
It's a journey, and a journey is the best way that we've found to explain this competency-based talent approach to non-executives.
Let's pause on the idea of a journey and reference the theory. Human development theory and our experience doing this work, as internal leaders and 3rd party consultants, tells us that people are most engaged in their own development when they have two things:
Self awareness

A clear path forward
But what does this mean to your workforce and competencies? They have a job to do and at best, you're wasting their time. Hang on to that question.
Let's go back to our idea of this being a journey and turn it into an analogy. Challenge your audience to think about what they'd need to go on a journey (a road trip for those with less of an imagination).
Pretty quickly they will identify:
A destination

A map of the terrain

Where they currently are

A route from where they are to their destination
A competency-based talent strategy is really about defining success and helping your workforce achieve it. Their success is the destination.
Explain success in a way that they will understand it and tie in strategic goals and values where you can and it makes sense. For example, one of our clients had a mission to "Develop Remarkable Employees". The destination was then to become a remarkable employee.
Getting to the Destination
To get to the destination, we have to do four things:
Create A Map

Find Ourselves On The Map

Determine Our Path

Begin Our Journey



Step #1: Create A Map
Creating a map in "business speak" means identifying the critical skills and behaviors that they need to be successful. That is the purpose of building a competency model for them.
It is very important here to explain how the skills required to be successful are unique to their company. Even other companies in the same industry won't have the same set of critical skills to match their goals and culture.
We highly encourage you to include them in the process of creating your competency models. This will help you get down to where the rubber meets the road in the daily behaviors that will make someone successful in their role at the company.
You need THEM to define what the map looks like for THEIR role at THEIR company.
More on building your own custom companies using this approach here.
Step #2: Find Ourselves On The Map
We naturally have very low self awareness. According to the HBR article, What Self Awareness Really Is, 90% of people believe that they're self aware when only about 10% actually are. The reality is that "we don't know what we don't know". This lack of awareness makes it very challenging to find ourselves on the map without some help.
First, competency models should be built with a progression of clear and observable behavioral anchors so that each employee has a chance to find themselves, whether they are new at that skill or an expert.
Second, we recommend increasing the level of self awareness by turning the completed competency model into an evaluation. We've seen these used successfully for both reviews (subject and manager) and multi-rater "360" assessments (subject, manager, peers, direct reports, etc.). How this feedback is presented and used is critical to maintaining developmental momentum.
Check our guides on conducting assessment debriefs and performance reviews for more on this topic.
Step #3: Determine Our Path
Now that we have a map, a destination and our current location, we need to determine our path to start our journey.
As their manager, HR or talent development leader, use the evaluation feedback to set a few incremental development goals. Then, guide them to learning activities that meet them where they are at and are best designed to propel them along their learning journey.
Capture these goals and learning activities in a simple individual development plan. Make it collaborative and engage them in the process. Our ATLAS software integrates these steps to make it easy for both the subject and their manager.
Step #4: Begin Our Journey
Establish a development cadence of the employee meeting with their manager for 30 minutes every 30 days (ideally) to support progress on their development goals and committed learning activities.
Refer back to the competency model (map) in these meetings. If you did turn it into an evaluation, re-evaluate employees against the model for their role about every 6 months to show how their progress and get a skills inventory across your organization.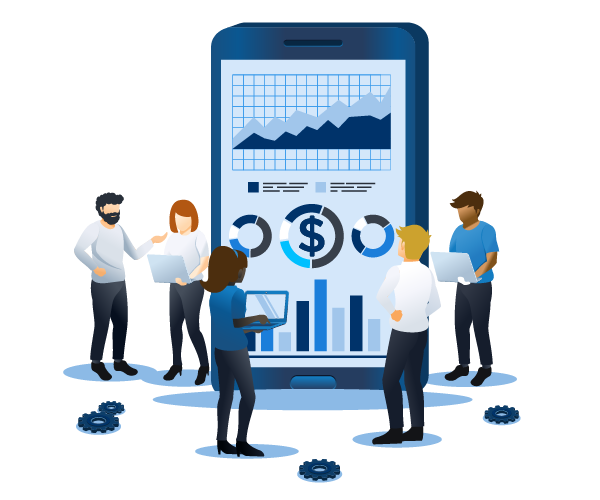 To summarize – what your workforce really needs is a model of the skills / behaviors required (a map), self-awareness relative to that model (where they are on that map), a clear path forward (route to develop along) and regular check-ins with their manager (guide through obstacles).
If their success is the destination, you've just given them a powerful tool to help them get there.
---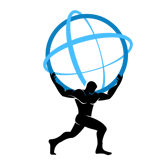 Happy developing and know that we're here if you get stuck and need help!
If you're interested in exploring how ATLAS Navigator's software is optimized specifically for powering a competency-based talent strategy, set up a free Insights Call with us!